April 05, 2017
Spring Release Sake
Sake was traditionally brewed in the cold winter months, and although that has changed for some breweries who have implemented temperature control technology developments, springtime is still seen as the time for the release of "new" sake.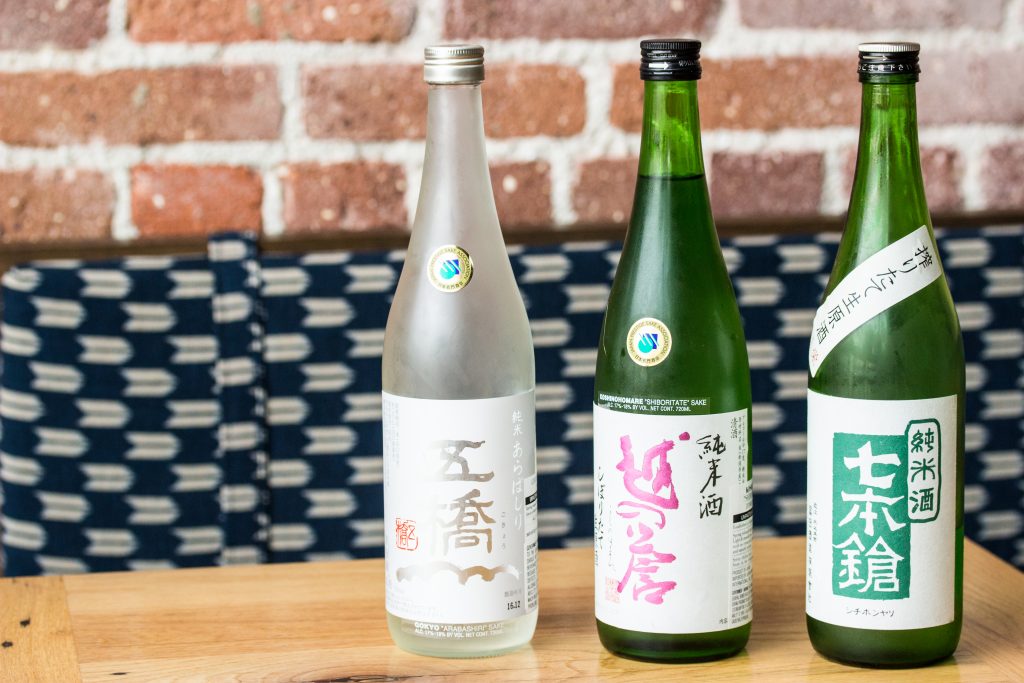 The two main styles of spring releases are: 
Shiboritate – "freshly pressed" – first cut off the press, bottled on its own and immediately released without the standard practice of aging several months in bottle in the brewery. 
Arabashiri – "free run" – essentially bottling of the free run juice, to which little to no pressure has been applied. 
This style of sake is typically a lot brighter, with more vibrant aromatics and big, wild flavors, compared with the more mellow flavors of sakes that have been briefly aged. Many of them are nama, or unpasteurized, which also contributes to the brightness and freshness of the style. 
On our list, there are a few that we're very excited about: 
Gokyo Arabashiri Nama Genshu – unpasteurized, cask strength, free run bottling from Gokyo brewery in Yamaguchi Prefecture (southwestern Japan). The brewery only uses local rice, water and people (all the brewery workers are from Yamaguchi), which is not as common as you may think (lots of breweries use rice from far away fields, and hire temporary workers from outside the area). 
Their seasonal arabashiri is super fresh, fragrant, electric, and great with green spring vegetables. We love it with our sake-steamed clams with green garlic dashi. 
Koshi no Homare Shiboritate Nama Genshu – unpasteurized, cask strength, fresh press from Koshi no Homare in Niigata (northern snow country). Big fruit aromatics, full-bodied, tangy and a little creamy-yogurty. Delicious on its own as an aperitif, or as a pairing with the sake-marinated foie gras with cured salmon roe or the crispy fried prawns. 
Shichi Hon Yari Shiboritate Nama Genshu – unpasteurized, cask strength, fresh press from a brewery founded in the 1540s in Shiga, close to Kyoto. The brewery only employs one mater brewer and three workers, so it's a seriously "handmade" operation. The spring release is lively and full of big candied green apple flavors (reminds me a little bit of a green apple jolly rancher). Super spring-y and fresh.