May 09, 2018
Sake Dinner with Shichida Brewery
On Thursday, May 17, 2018, Tsubaki welcomed Kensuke Shichida, owner of the 140-year old Tenzan brewery in Kyushu, for an intimate dinner featuring his line of Shichida sakes.
Although the brewery has a long history spanning six generations, Shichida is a continuous innovator, always pushing boundaries and focusing on brewing sake with a low polish rate, no dilution or charcoal filtration, and several years of in-house aging. His sakes are deep, soulful, and umami-filled, and pair well with the rich flavors of the izakaya cuisine at Tsubaki.
We poured six sakes from Shichida, including one limited-release seasonal bottle and an earthy yamahai never before available in Southern California. To accompany the various bottlings, we also offered a tasting menu of dishes inspired by the brewer's own favorite pairings, and of course, the company of Mr. Shichida, who shared his own stories and thoughts on sake.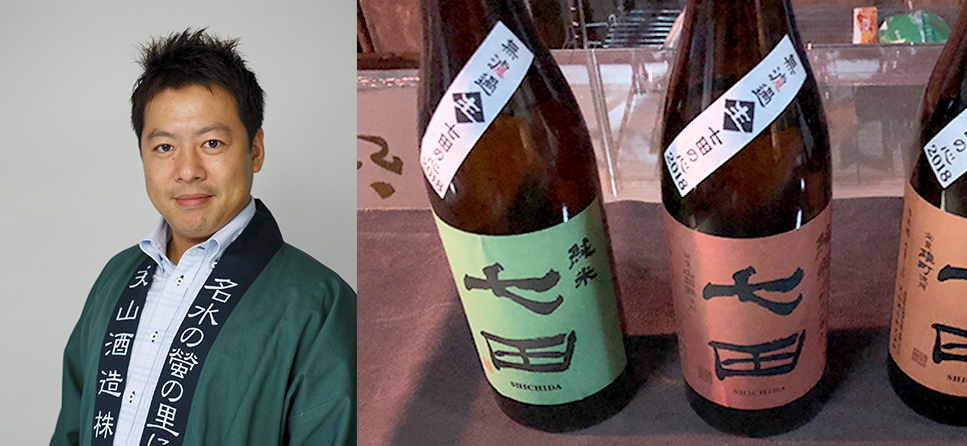 MENU
SASHIMI freshly grated wasabi, aged soy
SHICHIDA junmai ginjo
FOIE GRAS TERRINE sake-macerated market strawberries, milk bread
SHICHIDA junmai daiginjo
KANI CREAM KOROKKE dungeness crab croquette
SHICHIDA junmai
SORIRESU binchotan-grilled chicken oysters, yuzu kosho
SHICHIDA junmai ginjo muroka nama genshu
BUTA KAKUNI hatcho miso-braised pork belly, hot mustard
SHICHIDA umakuchi yamahai
GYU SUMIBI-YAKI grilled dry-aged steak, grilled baby corn, japanese mushrooms
SHICHIDA 75 yamada nishiki