May 01, 2018
Masumi Sake Dinner
On Monday, June 18th, we hosted Katsuhiko Miyasaka, a young, innovative brewer working hard to push sake forward into the future, from Miyasaka Brewery in Nagano. We've been pouring sake from his family's Masumi line since the day we opened – their 'Nanago' bottling was one of the first we chose for the list – and can't wait to get the chance to chat all things sake with him in person. Miyasaka Brewery is responsible for discovering the now-famous number 7 yeast, today used by over half the breweries in Japan, a true claim to fame in both Japan and abroad.
Meeting the brewers behind the bottles is one of the highlights of what we do, and it's always a joy to get to introduce them to all the wonderful sake drinkers we know here in LA.
We paired five of his sake bottlings with a special tasting menu for the night, including two super special daiginjos that we don't often get the chance to open.
DATE: Monday, June 18, 2018
TIME: 7:30pm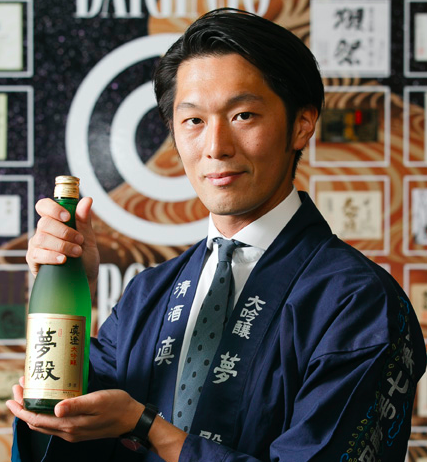 MENU
MIYASAKA 'yawaraka' junmai
chef's selection of seasonal sashimi
ARABASHIRI junmai ginjo nama
santa barbara spot prawns itamae-style
YUMEDONO daiginjo
grilled kinki fish, crab and yuzu ankake
NANAGO yamahai junmai daiginjo
koji-marinated young chicken, crispy burdock, mandarin shichimi
OKUDEN junmai
48-day dry aged new york steak, charred scallion miso sauce
Please call in advance for menu modifications to accommodate dietary restrictions.
SaveSave
SaveSave
SaveSave