January 27, 2017
History of Izakaya
Ever since they met while opening the first New York location of EN Japanese Brasserie, a chain of high-end izakayas in Japan, Charles Namba and Courtney Kaplan have been in love with the concept of the traditional Japanese tavern experience.
Many say that the charm of LA's dining scene is characterized by its increasingly specific and dynamic representation of cultures from all over the world, offering a quick look into decades of history, tradition, and technique. The modern day izakaya does exactly that, serving its original function as a type of high-energy tavern where the Japanese go after a long day of work, to celebrate a promotion, to gather for a family dinner, or to get a drink with friends before going out. In Japan, izakayas come in all shapes and sizes— some are up-scale and others are holes-in-the-wall, but all have the same mission: to act as a haven of escape, where people can unwind and revel over rounds of drinks and savory bites.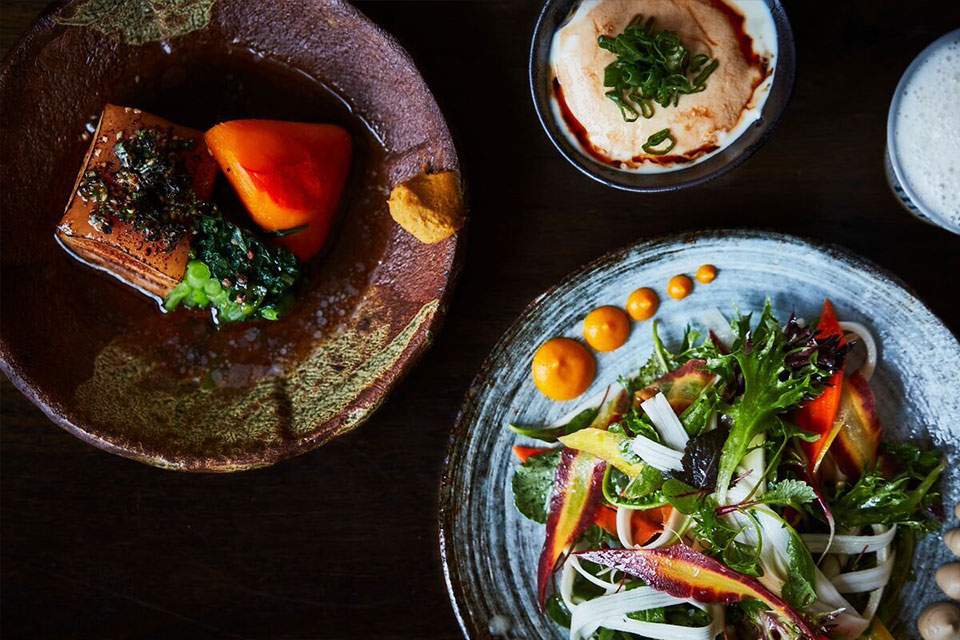 Although izakayas offer a wide variety of dishes, there are a few that often stay consistent. Common izakaya food includes sashimi, edamame, fried chicken, gyoza, and grilled rice balls — they're meant to be shared and are specifically designed to complement beer, sake and spirits.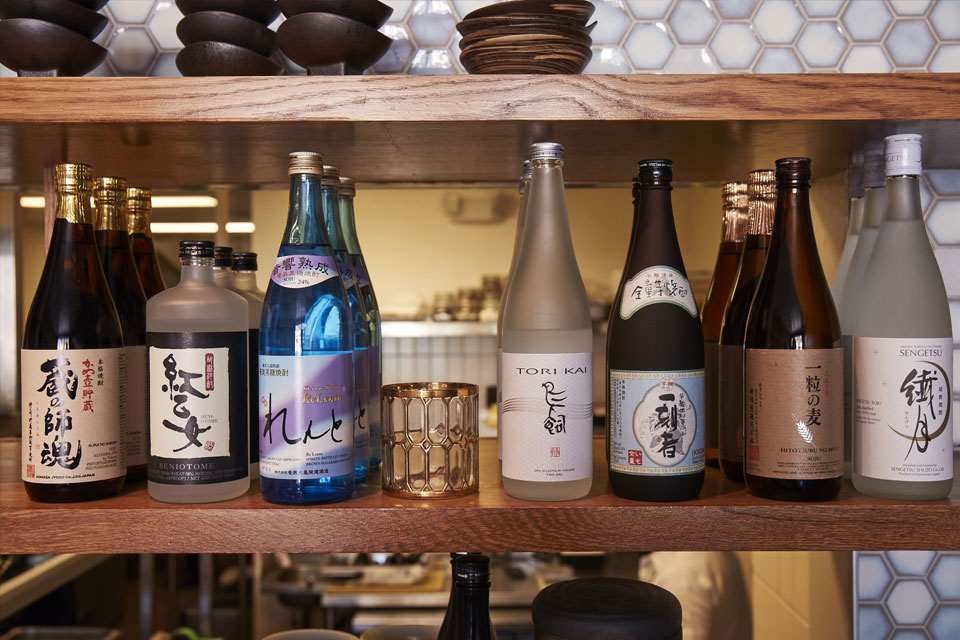 At izakayas, the drink menu is just as important as the food, highlighting Japanese beer, sake, and shochu. A favorite in Japan, Shochu is a distilled beverage typically made from rice, barley, sweet potato, buckwheat or brown sugar.
As a modern izakaya, Tsubaki will stay true to its roots in classic Japanese technique and traditional ingredients. Although Charles and Courtney add their own touch to this longstanding Japanese tradition, their hope is to preserve their favorite parts of the izakaya: its broad and diverse menu, exciting but homey atmosphere, and warm, highly personal service.