June 21, 2017
A Very Echo Park Happy Hour (and a Half) featuring One Cup Sake
We're ushering in summer with a 'Very Happy Hour (and a Half)'! Our new Echo Park happy hour menu includes special dishes only available Tuesday – Friday from 5:30 pm – 7:00 pm – like the Japanese Dodger Dog and Baby Corn Tempura – as well as one cup (and half) of sakes.
"One Cup" sake – individually-packaged, 180 ml single-serving glass cups of sake– was launched by Ozeki in 1964, to celebrate the opening day of the Tokyo Olympics. Although often looked down upon as a cheap, chuggable brew, Ozeki One Cups are a ubiquitous sight in vending machines across all of Japan and are beloved for being amazingly convenient and super easy to drink.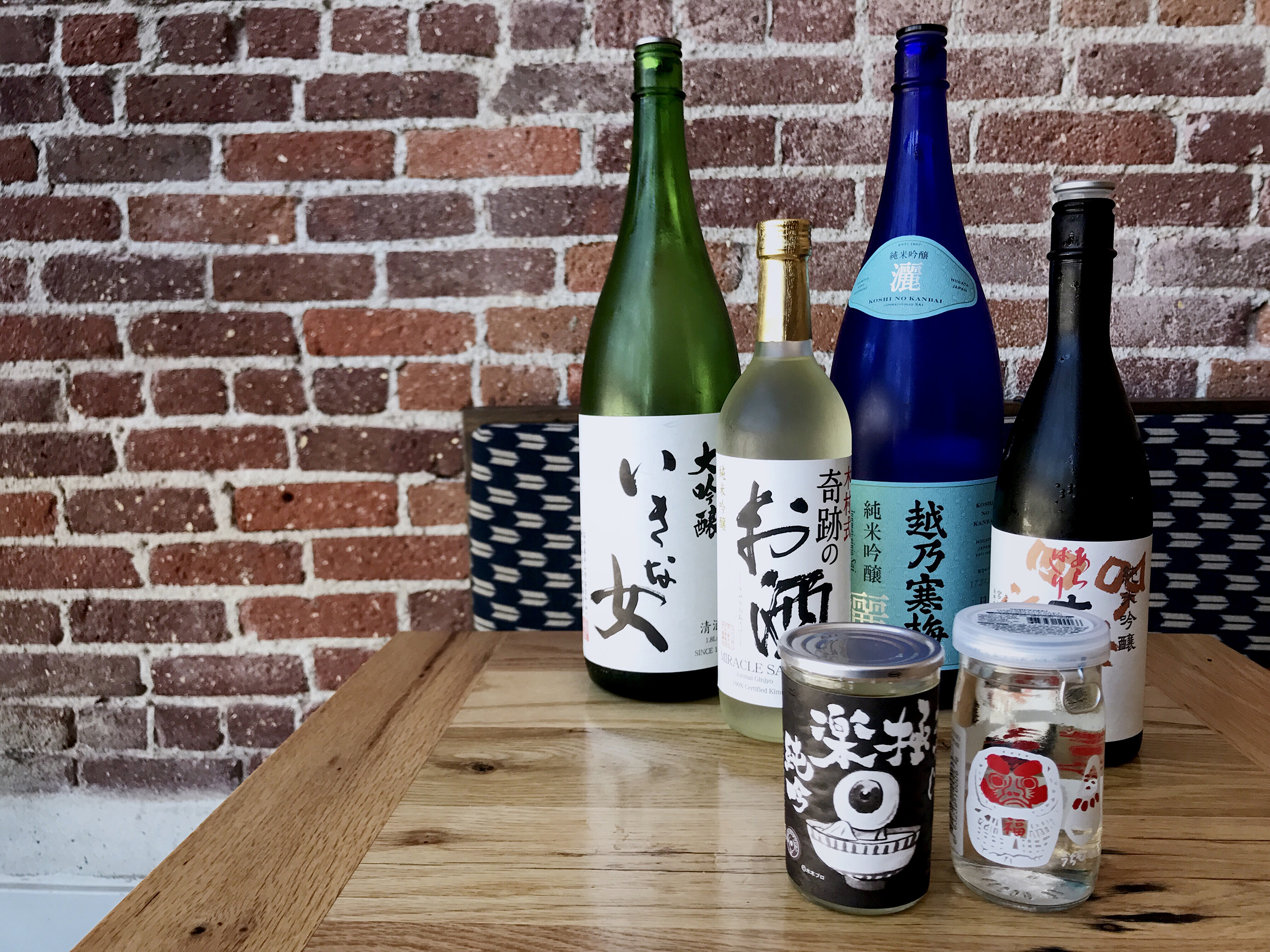 Not surprisingly, however, craft breweries have embraced the "one cup" format and made it their own, using the unique packaging as a way to showcase easy-drinking styles of sake and playful, fun label designs. Each cup holds about a glass and a half of sake – perfect for one person to sip through a meal – and the unique designs make for great candleholders, vases, or any other crafty thing you can think of!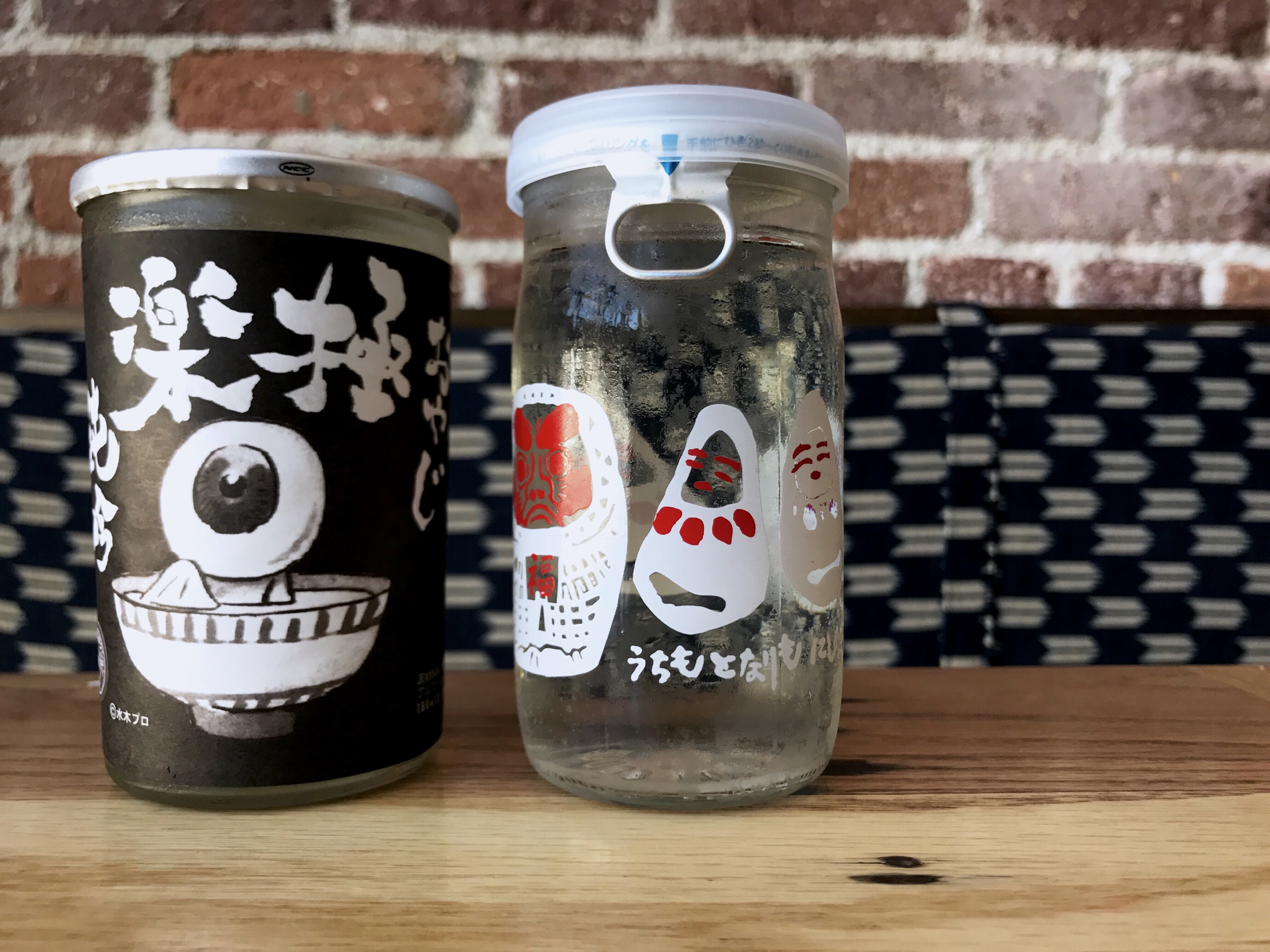 We're currently offering three "one cups" during our weekday Echo Park happy hour – a light, fresh, crisp style from Chiyo Musubi called Oyaji Cup, or "old man cup"; an easy-drinking, summery brew from Otoko Yama all the way up north in Hokkaido; and a full-bodied, rice-y, hearty sake from Nishi no Seki that's a knockout pairing with meaty dishes.